Webmiss: Molly
Officially opened: June 19,2010
Purpose: Display of Graphics
I'm just your typical vietnamese TVB fan. I've been watching TVB for about 4-5 years, and many of the actors & actresses inspired me to start designing graphics. I've been making graphics for nearly 3 years, still learning and improving everyday, so please don't comment so harshly ;]. I'll try to update weekly-or every other week. Suggestions, comments, and constructive comments,questions are all welcomed. [please no tomatoes or dead animals :)] If you would like to request any of my artworks, you may go to my request page:
http://mdgcreations.blogspot.com/p/requests.html
More about me...
All time favorite couple:
MOST favorite Actor:
MOST favorite Actress:
Favorite Series: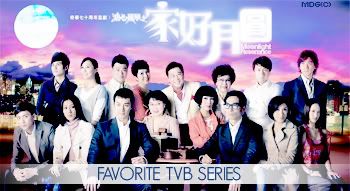 __________________________________________________________________________________________
If you were wondering what MDG stands for:
M- mystique
D- desire
G- graphics
how did i come up with this?funny story...............I'm not sure.
FAQs:
Q

:Do you take non-TVB artist requests?
A

: Yes, well it depends. I take korean, Viet, & of course TVB artists.
Q

: What kinds of graphics do you make?
A

: Icons,Banners,Posters/Blends,Wallpapers,Link buttons, Headers for forums, Sets[banner & icon together]
- basically anything[not very good at animation though :/]
- NO LONGER TAKING LINK BUTTONS THOUGH.
Q

: Are you allowed to use my artworks?
A

: Of course! there's a reason I'm displaying them. BUT YOU

MUST

GIVE CREDITS TO MDG(C)
Q

: Are you allowed to redistribute my artworks?
A

: No
&&& DON'T CLAIM THESE AS YOUR OWN!
I PUT TIME AND EFFORT IN MY ARTWORKS,SO PLEASE DON'T!